This week in first grade we have been working on measuring in non-standard units. We have measured just about everything in our classroom and yesterday we measured our own heights in various units. We had giant feet, baby feet, popsicle sticks, glue sticks, paper clips, tiles, and more as our units for measurement. Ask your mathematician how tall they are – make sure to have them specify the unit! Next week we will be moving into collecting data and showing our data using bar graphs.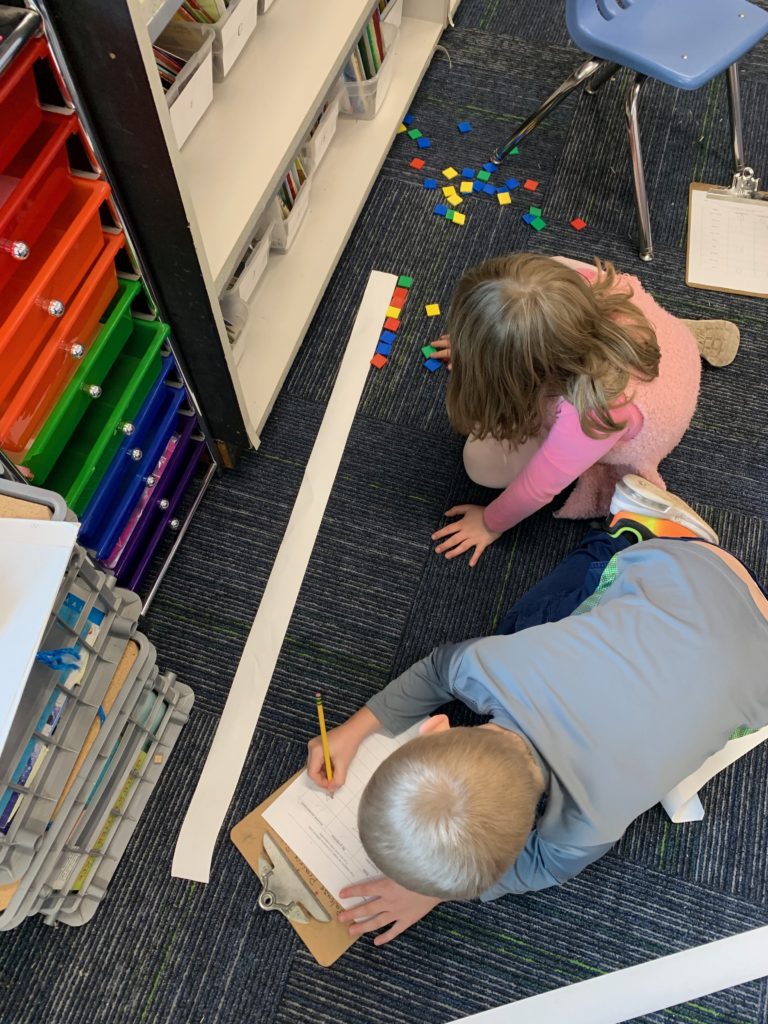 We have also had the pleasure of having UI music students coming in to teach us music. We have learned about different families of instruments and our guest teachers brought in their instruments to play for us. We had a day of learning to keep a beat and playing a wide variety of percussion instruments. This week we practiced using our singing voices and our guests taught us different songs about the sun to go along with our expedition. We discussed rhythm, rhyme, and made connections between the way music sounds and the colors and pictures in books. Next week our guests will bring in music about the moon and stars. It has been such a fun way to connect music to our learning in expedition!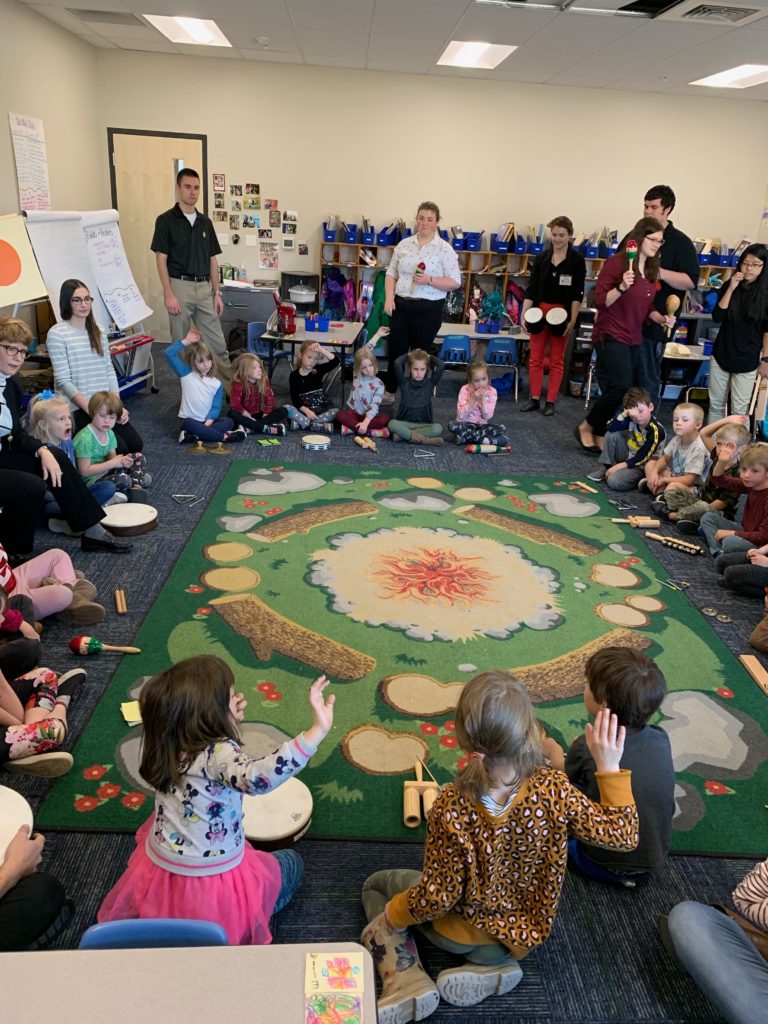 Additional photos will be shared on Classtag.