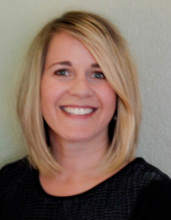 Jeneille Branen
Executive Director
Ed.S. Educational Leadership, University of Idaho
M.Ed. Curriculum & Instruction, University of Idaho
B.A. Elementary Education, University of Montana
PPCS Founding Teacher
I began my career shortly after receiving my bachelor's degree and I have been involved in several aspects of education over the past 16 years. I started my career teaching kindergarten and then third grade in public schools in Arizona. After my husband, Josh finished his master's degree, we moved from Arizona to Illinois. I taught kindergarten and coached high school cheer leading in a small rural school. The following year, Josh wanted to pursue his PH.D, so we moved to Moscow. I worked full time on my master's degree as a graduate assistant. The culmination of my degree in 2005 was the implementation of a community literacy education / wellness event. The project included design and presentation of literacy activities for kindergarten readiness. Aspects of the project continue to be in place in Coeur d' Alene, Idaho. The project was funded by a community grant and donations. I also had the opportunity to help influence future teachers by acting as the affiliate faculty for the University of Idaho. I taught several courses that range from curriculum development to literacy assessment. In 2007, I used my expertise in kindergarten readiness and the transition to elementary school by helping a number of pre-school age children and their parents obtain the skills and knowledge to make a successful entry into the elementary classroom. I was in the role of a parent educator and preschool facilitator for Spokane Community College. I also co-developed the Good-Natured Pre-school. The camp exposed children to the natural, local environment at Virgil Philip's Farm in Moscow while providing inquiry-based skills to understand the world around them. I am so honored to be one of the founding teachers at Palouse Prairie. I am passionate about the school and want to make a difference. My heart and soul belong to this school and I will continue to push myself as a learner in my role as Executive Director by providing and supporting students to receive a rigorous, joyful learning experience through the EL Education model. I am lucky enough to have a family that supports my passion. I am married to Josh Branen and I have two children beautiful girls that have been lucky enough to attend Palouse Prairie: Julia and Addison.
---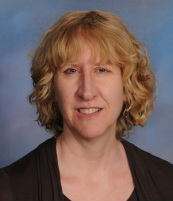 Debbie Berkana
Business Manager
M.L.S. Emporia State University
M.S. Accounting, Dana College
PPCS Startup Coordinator
I have a background in accounting and information services and have had the privilege to work in a variety of places including as an accountant in a CPA firm and a large corporation, and as an information specialist with the Colorado State Department of Education and the WSU Libraries. When the school's founding board was looking for assistance in the spring of 2009, I was thrilled to join the crew. While I may answer the phone, my main focus is supporting the amazing Palouse Prairie staff through sound financial reporting and management, so they can do their great work with our students.
I have a passion for supporting education and personal growth both at the school and in the community. You might find me teaching parenting classes or empowering people through life coaching support when I'm not at the school. I am the proud parent two young men, one of whom is a PPCS graduate, now at the University of Idaho. I am grateful for the qualities of character that were nurtured in him at the school, along with the academic rigor.
---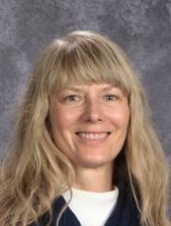 Trish Gardner
Administrative Assistant
M.S., B.S. Biological Systems Engineering, University of Idaho
B.A. Theatre, University of Utah
I was raised in southern Idaho and spent my youth and young adulthood in the performing arts. I performed in musical theatre productions and with modern dance companies in Salt Lake City, Tucson, Chicago and New York. After returning to Idaho I pursued another passion and eventually received degrees from the University of Idaho in Biological Systems Engineering. Moscow, marriage and parenthood have changed my goals, but not my dreams. I find myself doing meaningful work supporting adults I respect and admire, and kids I cherish, in an environment of fun, challenge, and compassion. Who could ask for more?
---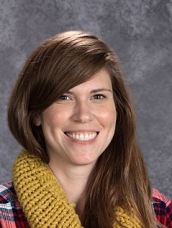 Laura Perrigo
Office Assistant
B.F.A. Photography, Advertising, Savannah College of Art and Design
I was born and raised in Charlottesville, Virginia. I attended college down in Georgia, at Savannah College of Art and design. There I received my degrees in photography and advertising. I had hoped to be a photographer in New York City, but by the time I graduated from college that was the last thing I wanted. So not knowing where to go, I traveled. I landed in Portland, OR about 6 months after finishing school. I made some amazing friends including my now husband, John. After our first child was born we escaped the city and headed for Montana. We enjoyed 4 years of outdoor living with the Beartooth mountains right in our backyard. But living in a town of 2,500 people didn't quite offer the opportunities we sought out for our growing family. That's when we found Moscow. Jack, our oldest was about to attend kindergarten and when he got accepted at Palouse Prairie we picked up and moved almost 600 miles so he could come here. I haven't looked back. We now have three boys and feel fortunate enough to have two of them attending Palouse Prairie Charter School. I have traveled and lived in many places, but feel so fortunate that we landed here, in Moscow with this community.
I have been working with families through photography for the better part of a decade. I love working with people and having the opportunity to work at Palouse Prairie allows me to connect with both parent and child in meeting their needs. I also hope to help document the growth and achievements and educate our community through imagery and social media.
---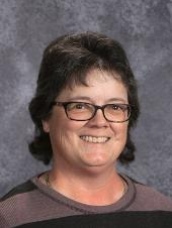 Rhonda Brooks
Special Education | 504 Coordinator
B.S. Ed Special Education, Eastern Washington University
B.A. Ed Reading, Eastern Washington University
I grew up in Spokane, Washington. My father was an elementary school principal, but I had no interest in teaching when I started college in 1975. I originally pursued a Pharmacy and Veterinary Medicine Degree at WSU. I discovered I needed an activity to get my mind off of non stop Chemistry that I was taking for my Pharmacy degree and decided to do volunteer work. One day, during a time of volunteering at an elementary school in Pullman that no longer exists in 1976 I met an autistic boy. I was absolutely excited to work with him and help him. He changed my life and career direction forever. I changed majors and left WSU to attend Eastern Washington University and went into Special Education. I graduated with honors with majors in Special Education and Reading and minors in Psychology, Biology and Math. I have now taught and worked with individuals in Special Education for over 30 years. I took a break from teaching for a few years and I worked extensively with adults, college age students and children with special needs as their case manager and service coordinator. I also spent time opening restaurants and running my own businesses. After I was refreshed, I returned to special ed and started teaching K-8 Special Ed at Palouse Prairie in 2011. I also put together the 504 program and became the coordinator for that program. It has been great to be a part of the teaching staff here.
When I am not at work, my time is spent with my other 'family members'. These include; Abe, my cat, Ephraim and Joey; my two African Grey Parrots and Carys my Section C Welsh Pony.
---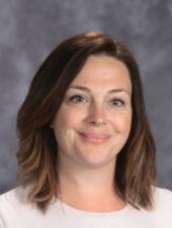 Jessica Dahlin
CREW Counselor/Behavioral Specialist
M.S. Curriculum and Instruction, University of Idaho
B.A. of Education, University of Idaho
PPCS Founding Teacher
My name is Jessie Dahlin. I am a Moscow native, born and raised. I have two children, Tatum 18 and Taylor 15, both students at Moscow High School. Go Bears! I love Moscow because it is the perfect little big town. It's nestled between bigger cities and the middle of nowhere. One day I can have a nice dinner downtown or go shopping and see a show in Spokane, and the next be out in the mountains sitting around the campfire or rafting on the river. For a slightly citified country girl like myself, it's paradise.
Since I was little I have been a Vandal at heart so it only makes since that I attended the University of Idaho. I earned my bachelors of science degree in Elementary Education in 2005. Recently I returned to attain my Master's degree from the U of I in Curriculum and Instruction. The research I conducted, as part of this program was focused on the impact a compassionate environment and interactions have on learning. Palouse Prairie is the perfect backdrop for this research because of its culture that fosters acts of kindness and service, the very foundation of compassion.
I have been a teacher and a parent with Palouse Prairie since it opened its doors in 2009. I have taught 1st through 4th grade. Recently I moved into our new CREW counselor/ Behavior Specialist position. I am excited to be working with students K-8, helping them learn the social, emotional and behavioral skills necessary for success. I love spending my days helping students solve problems and overcome challenges. It is so exciting to see students discover something about themselves they didn't think possible and know within themselves, "yes, I can do that and I can do it well!"
---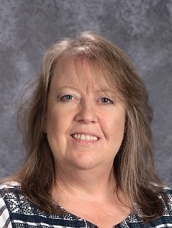 Celeste Woodland
Title 1 Teacher
B.S. Child Development and Family Relations, University of Idaho
I am a native Idahoan. I grew up in Buhl Idaho. Outside of school I love to craft and garden. I have three wonderful children Josh, Hallie, and Rieder, and a grandchild, Lincoln. Even as early as second grade, I developed a strong desire to become a teacher. It was my love of reading the "Dick and Jane" books, that inspired me to help others learn to read. I worked for six years as a paraprofessional for the Meridian School District supporting students with special needs in the classroom environment. In 2012, I graduated from the University of Idaho with a B.S. in Child Development and Family Relations. I was a preschool teacher at The Community Childcare Center in Pullman for three years and decided that I wanted to go back to a school environment teaching children skills to be lifelong learners. This is my fourth year as a Title One Teacher at Palouse Prairie Charter School. It is the proud smiles and celebrations of learning that make it all worthwhile.
---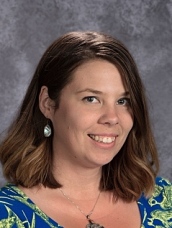 Katie Sorenson
Kindergarten Teacher
B.S. Biology, Boise State University
I was born and raised in Tacoma, Washington. I moved to Boise to attend Boise State and earned a B.S. in Biology while having a wonderful time volunteering in their raptor program. My start in education was in a Montessori school where I quickly found my place in life. I was lucky enough to bridge my love of science and teaching by bringing a bird education program into my school. The program is still in place today. I moved to the Palouse in 2014 and started teaching at Palouse Prairie the year after. Outside of school you will see me with my eyes towards the sky looking for birds. I love teaching kindergarten and helping children discover what they are truly capable of and supporting them through their school journey.
---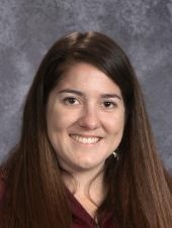 Alissa Klemencic
1st Grade Teacher
B.A. English, Gonzaga University
My name is Alissa Klemencic and I am originally from Bishop, California. Growing up in the Eastern Sierra I was spoiled with endless opportunities for outdoor adventures. After graduating from Gonzaga University (Go Zags!) I spent a few years teaching outdoor education. I spent many summers at a camp near Lake Tahoe facilitating a challenge course and sharing my love of rock climbing with campers. I lived in North Carolina where I taught environmental education and discovered how much I love bugs. Taught coastal and forest ecology on the central coast of California where I made friends with raptors and learned the art of falconry. With these experiences in experiential and outdoor education it became clear that Expeditionary Learning was the model of education that I was most passionate about and where I knew I needed to be as an educator. This brought me to Moscow and Palouse Prairie. I am grateful to have been welcomed into this wonderful school community. I love seeing the ownership that our students take over their own learning and getting to facilitate meaningful learning opportunities for them. Watching the students grow as they face challenges throughout the year and the excitement they have to share their learning with the world around them continues to drive my teaching and excitement for what primary students are truly capable of.
---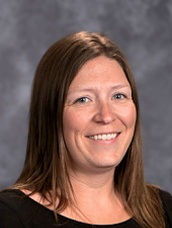 Cassie Schierman
2nd Grade Teacher
M.A. Education, Oregon State University
B.S.Ed. Sport Science & Health Education, University of Idaho
Greetings! I am Moscow born and raised. I graduated from the University of Idaho in 2006 with degrees in Sport Science and Community Health. After graduating I moved to the woods of New Hampshire where I fell more in love with the outdoors and teaching children science through experiential learning. I came back to the West Coast and attended Oregon State University to get my M.A. Teaching. I enthusiastically returned to Moscow ready to jump into schools and incorporate my background in experiential education. I began working at Palouse Prairie in the Fall of 2013, and have loved the opportunity to work with second graders who are enthusiastic about learning and more compassionate than people twice their age (or older!). I enjoy challenging my students and giving them real-world opportunities to share their learning with the world. I am excited to continue working with Palouse Prairie and learning from our community of wonderful staff, students, and families.
---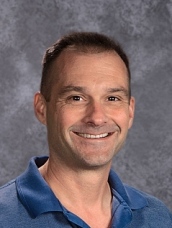 David Schneider
3rd Grade Teacher
M.A. Education, University of Washington Bothell
B.A. English Teaching, University of Washington
B.A. Recreation and Leisure Studies, Sport Management, Washington State University
After graduating from W.S.U with a Sports Management degree, I started working at a Rec Center in Seattle.  After a few minutes in the after school program, it became clear that education would be my career.
I started at Edmonds Cyberschool in Edmonds, WA as a technology teacher.  Cyberschool (which has undergone more than a few name changes) was a public school program designed to support parents who homeschool their children.  After 5 years there, I went to a public university in Seattle that shall remain nameless to obtain my teaching certificate and Master's Degree.  I worked in a traditional public school as a 3rd/4th/6th grade teacher in Kenmore, WA. for 11 years.  Some of the roles I undertook include organizing the district Math Olympiad, track coach, Summer Reading Program Director, WEA member of the Achievement and Accountability Workgroup for OSPI,and local union Vice-President.
I've been fortunate to experience innovative school cultures, strong school community tied to the greater local community.  These experiences, and learning from my students the great importance on developing character and successful habits, drew me to the vision of Palouse Prairie School and EL Education.
And shared W.S.U. roots with my wife Mary drew us back to Pullman when we decided to move from the Seattle area in search of a vibrant, welcoming place to live with less population density after taking a year off to travel and remodel our home.
As an educator, I want to make sure that students know themselves as learners, develop their interpersonal skills, take risks, problem solve creatively, think critically, and are valued for their abilities and contributions to our community.
---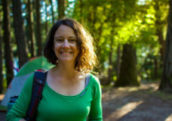 Renee Hill
4th Grade Teacher
Ph.D. Environmental Science, University of Idaho
M.S. Nutrition, Cornell University
B.S. Nutrition Science, University of California
I initially became involved with PPCS in 2008 as a volunteer for the board in the process of starting the school. I helped recruit the first Palouse Prairie students by calling families in the Moscow area to tell them about the Expeditionary Learning (EL) model and the new school that was soon to open. Since then I have been involved in the PPCS community in many ways. Since 2014 I have volunteered for the climbing club to help teach middle school students how to face challenges with grit and self-compassion. In teaching Art and Diversity in the middle school in 2016 I was continually impressed with how students approach difficult issues with curiosity and compassion. Over the years I have also supported students in presenting high quality expedition final products throughout the local community. In all my work in public health, nutrition, natural resource management, and the nonprofit sector in Latin America and the U.S., I have continually sought opportunities to be involved in education. I have fifteen years of experience teaching, advising and mentoring students. My K-12 experience includes co-teaching tenth grade Accelerated Biology at Moscow High School for the 2013-2014 school year, developing and teaching a Qualitative Research and Art course for the Northwest Nations Upward Bound summer program at the University of Idaho (UI) in 2009, leading an after school English as a Second Language program for K-5 students in 2001-2002, and developing a 5th grade curriculum for the University of Idaho REACCH project to teach the influences of changing climate on agricultural practices throughout the Inland Northwest. I have also developed and taught several undergraduate and graduate courses at Universities in the U.S. and Chile. When I'm not teaching, I spend my time backpacking, climbing, running, mountain biking, cooking, laughing with friends, and appreciating the beautiful world. As the fourth grade teacher at Palouse Prairie Charter School I aim to help students enjoy learning content by engaging in processes that help them more deeply understand themselves, each other and the world we live in. I am excited to join my students in their lifelong journey of self-discovery!
---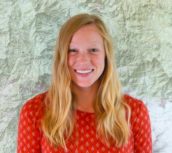 Kate Job
5th Grade Teacher
M.A. Natural Resources - Environmental Education and Science Communication, University of Idaho
B.A. Sociology - Inequalities and Globalization, University of Idaho
I grew up in South Dakota, raised by a mom who loved the Black Hills and paired with a sister who made the best adventure buddy. We spent a lot of time exploring, hiking, and camping together, and when I look back on the most memorable learning moments from my own childhood, a lot of them come from those days spent outdoors.
This same love of wild places led me to Idaho in 2012, and I've called it home ever since. I landed quickly at NRS in Moscow, where I was introduced to an amazing community of outdoor enthusiasts whose adoration for Idaho's wilderness only heightened my own. Eventually, this passion led me to enroll in a graduate program through UI's McCall Outdoor Science School, a place where education and exploring are one in the same. Here I learned more about Idaho's ecology, and about the importance of encouraging students to look at their studies through a local and investigative lens. I designed and lead week-long field programs focused on environmental science, human impact, community-building, and the all-important question of "Why?" It was through this program that I was introduced to expeditionary learning, and where my teaching journey truly began.
Outside of the classroom, you're likely to find me out enjoying our wonderful Moscow Mountain, two-wheeled in the summer or on skis when the snow flies. I love to draw and paint, and believe sketching is a tool we can all use to better observe and understand our surroundings.
I'm thrilled to be a part of the Palouse Prairie team, and look forward to learning and growing with our students in and outside of the classroom.
---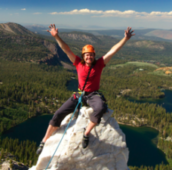 Greg Pierce
Middle School Social Studies
B.A. Marine Biology, Sonoma State University
M.A. Teaching, Eastern Oregon University
​I am so excited to be a part of the Middle School team at PPCS! I have been teaching at PPCS for 5 years now and can honestly say I've never taught the same year twice. I started out as the K-8 PE teacher, then switched to teaching 6th grade, and am now part of the 6-8 Middle School team. Outside of teaching, the way that I experience the world, and center myself, is through rock climbing. My partner and I have traveled all over the western states on climbing trips and have climbed everything from desert towers in the Southwest to technical peaks just shy of 14,000ft in the high Sierras. Two years ago I began to share my love of the vertical world with a few middle school students at Palouse Prairie and this eventually evolved into the Palouse Prairie Climbing Club. As climbing club and its members progressed we saw a real need to expand those opportunities and so I created the Outdoor Leadership course series for our middle school. I am so excited to continue fostering a love for adventure, the outdoors, and the journey of self. I believe there are many ways of helping a middle school student discover these things, and I am thankful every day that I get to do it in a way that I am so passionate about!
---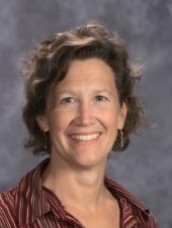 Andrika Kuhle
Middle School Science
M.S. Science, University of New Mexico
B.S. Science, Oregon State University
I grew up in Spokane, WA with a boisterous family of five kids. After high school and living abroad in Germany I ventured to Oregon State University for my geology undergraduate. Then I attended the University of New Mexico for my MS in geology. From there I lived in Alaska, Montana, and Hawaii before settling in Moscow. I have lots of years of professional experience working as a field geologist, water and environmental specialist, university instructor, and working with children. I am a parent of two boys who attend Palouse Prairie, and I have been affiliated with Palouse Prairie School since it's founding. I am proud of my rich content background and am intrigued by the many different ways people learn. I love understanding the world and people around me. I also enjoy anything outdoors, especially backpacking, skiing, and running. My favorite description of education is Howard Gardner's vision of education for all human beings: "a world citizenry that is highly literate, disciplined, capable of thinking critically and creatively, knowledgeable about a range of cultures, able to participate actively in discussions about new discoveries and choices, willing to take risks for what it believes in." I think Expeditionary Learning excels at supporting this vision of education, and I am excited to be part of the talented and committed PPCS Crew.
---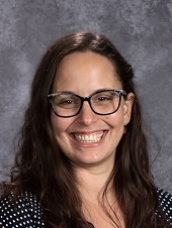 Rebekka Boysen-Taylor
Middle School Humanities
B.S. Geography, Portland State University, 2002
K-8 Teaching Credential, Cal State Los Angeles TEACH, 2004
I was born and raised in Spokane, WA and grew up in a family of teachers. After earning a B.S. in Geography from Portland State University I was accepted into Teach for America. I taught a 5th-grade summer program for students in the South Bronx, NY and was assigned to T.S. King Middle School in Los Angeles. At King, I taught reading, language arts, and ancient history. While living in Los Angeles I married Erik Taylor and together we moved to the Inland Northwest to start our family. Erik became a firefighter with the city of Pullman in 2005. I dedicated my time and energy to my family as a stay at home mama for 7 years while my children were very young.
I began my EL Education journey as a parent, volunteer, and substitute teacher during our school's first year. My daughter was part of the school's founding Kindergarten class. I was eager to join the teacher CREW with a focus on supporting our developing readers in the school's second year. This will be my 9th year at Palouse Prairie and my 5th year as our middle school humanities teacher. We have an incredible middle school team at PPCS and my passion is exploring the many connections between people and place with our students. I am currently a graduate student at the University of Idaho and will graduate with a master's degree in curriculum and instruction this year. In my academic research, I am particularly interested in culturally responsive teaching that engages community members in school. Students do this through in-depth studies of literature, history, art, and theater. I believe that children learn best by doing, working in real-world formats, and doing meaningful work that matters outside of our classroom.
---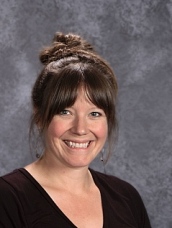 Erin Corwine
Middle School Math
M.Ed. Curriculum & Instruction, University of Washington
B.S. Health Management & Policy, University of New Hampshire
Hello Palouse Prairie Families! My path into education has been winding, and it's been a wonderful adventure. I spent my undergrad years in New Hampshire studying public health and epidemiology. I moved to Seattle after graduation and worked in public health research at the University of Washington. My research was conducted mostly in Seattle area elementary schools, and my time in classrooms led me to rethink my public health career. I earned my Masters of Education from the University of Washington and have been an educator in many capacities since then. I love the world of teaching math because it has helped me completely rearrange my own thinking on what it means to be a creative thinker and problem solver. Outside of my teaching life, I love to cook and preserve food and go backpacking, and I'm learning just how to cast a fly rod in our local waters. I am so happy to be back at Palouse Prairie and on the middle school team. This is my second go here- I started as an Americorps volunteer and taught Middle School Math, Title One Math and Kindergarten.
---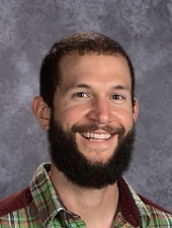 Daniel Schaaf
Adventure / Physical Education, Health and Wellness
M.S. Natural Resources, University of Idaho
B.S. Biology, Edgewood College​
I was born and raised in Atlanta, GA and moved to southern Wisconsin for my first year of high school. I attended Edgewood College in Madison, WI where I studied Biology and Environmental Science. After my undergraduate, I spent a few years working seasonally as a biological field technician, and another few years as a renewable energy technician, installing solar arrays, wind turbines, and meteorological towers. I decided to redirect my life towards education and leadership having had many positive experiences as a camp counselor, swimming instructor, and college teaching assistant. In the winter of 2009, I packed up and headed to South Korea for a year of teaching English and Science to elementary aged students. It was an experience that has shaped my life so far! Upon returning to the U.S, I began a graduate program at the University of Idaho in Environmental Education and Natural Resources. I am very proud to be teaching at a school of EL Education and to be a part of such a positive learning community!
---