As a parent or guardian of a student attending a school receiving Title I-A funds, you have the right to know:
Is my child's teacher licensed to teach the grade(s) and subject(s) assigned?
What is the college major of my child's teacher(s)?
What degree or degrees does my child's teacher(s) hold?
To request the state qualifications for any of your child's teacher(s) and/or paraprofessional(s), please contact the school office.
If you would like more information about the school's Title I-A program, feel free to contact us.
You will be notified if your child is being taught by a teacher over four or more consecutive weeks who does not meet state licensure requirements for the teaching assignment.
Administration
---
Teachers
---
Support Staff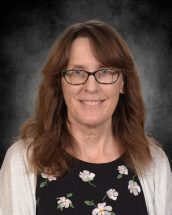 Angela Schweigert
School Counselor
M.Ed Counseling and Human Services, School Counseling Emphasis, University of Idaho
B.A.   Journalism, South Dakota State University
I am the school counselor at Palouse Prairie School, and I am thankful to be part of this amazing educational community!  I have lived in the Moscow area for many years and earned my master's degree from the University of Idaho.  I have worked as a family support specialist and youth mentor coordinator with the Moscow School District and worked as a school counselor on the Flathead Indian Reservation in Montana and as a school counselor in St. Maries Idaho.
My other experience includes my time at the University of Idaho as a learning disability specialist providing academic coaching and accommodations to students with disabilities.  My experience in the mental field includes counseling and supporting adults and children as a psychosocial rehabilitation counselor as well.
In my free time, I enjoy yoga and exploring nature with my dogs and husband.  I love to camp, hike, bicycle, canoe and spend time with friends and family.
I am thrilled to be here to provide support and encouragement to all students as they learn, grow, succeed, and become their best selves.
Endorsements:
Idaho Pupil Personal Certificate, School Counseling K-12
aschweigert@palouseprairieschool.org
---
Ed Larson
Lunch and Janitorial
I grew up on a western Montana farm and graduated from Thompson Falls High School in 1966. I attended college at Western Montana College in Dillon, Montana, graduating in 1970 with a double major in Business and Social Science. I taught 28 years in public education in Troy, Stanford, and Sidney Montana. I coached basketball 28 years, track 25 years, and football 8 years.
My wife and I managed an apartment complex for 20 years and ran a motel for almost 10 years. In summers I worked in food service as a cook and in customer service. I have been married for over 50 years and have 2 sons and 5 grandkids. The last 5 years at Palouse Prairie Charter School working in the lunch program for so many young people have been some of the most rewarding. To most I am called Ed, but some know me as Superman.
elarson@palouseprairieschool.org
---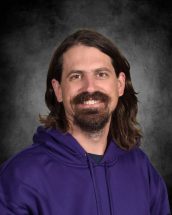 Seth Toebben
Paraprofessional
Mr. Seth's roots are in the midwest, but he has lived in Moscow with his family for the better part of the last 15 years. He has worked with individuals with disabilities for most of his professional career, and has also worked in a variety of educational settings, including as a classroom teacher, as a one-on-one tutor, and in curriculum development. Mr. Seth also coaches soccer for the Moscow/Pullman Surf Soccer Club.  
stoebben@palouseprairieschool.org
---