Transportation Information
Updated information will be coming soon.
---
Palouse Prairie School Walk, Bike, or Share a Ride to School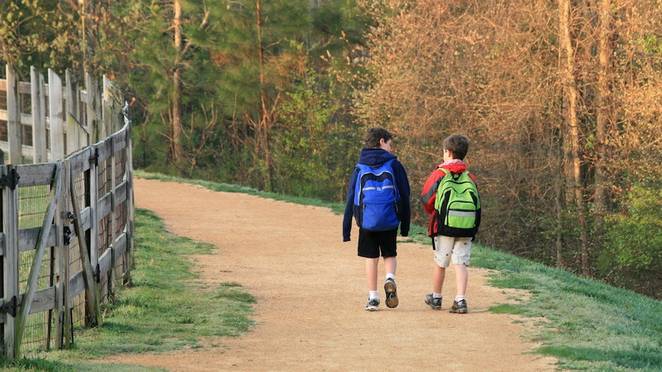 What resources are available to PPCS students wishing to walk or bike to school?
Please contact Safe Routes to School, a local non-profit program dedicated to human powered transportation to school.
How do we connect with other families willing to ride share or carpool?
Its always a good idea to ask around at one of our community events, or please contact the main office. We are willing to try and build family relationships and may be able to connect families commuting from the same area of town or beyond.
---
Palouse Prairie School Bus Transportation
PPCS purchases busing services from Moscow School District. This contract allows our students to utilize the MSD Transportation System.
How much does this cost?
This service is free to families. It does cost PPCS roughly $29 a month for each student who rides the bus. So we do ask that families consider other options such as walking, biking or carpooling to school as a cost saving measure. If interested in these options, please consider connecting with Safe Routes to School a local organization dedicated to helping students find safe ways to commute to school each day.
How do I sign my child up?
To sign your student up to use the bus system, please contact the Moscow School District Bus Barn at (208)882-3933. They will help you identify your students bus route, and they will put you on their rider lists. Then contact PPCS to sign up for the PPCS bus. This helps us track students using the busing system, create our emergency contact roster, and determine our payments to Moscow School District.
Can my Kindergarten student test ride the bus before school starts?
There is a Parent Ride Day for kindergarten families before the first day of school. Please contact the Moscow School District Bus Barn at (208)882-3933 for more information.
Who is our PPCS contact for questions about the Busing System?
Feel Free to call the school at (208) 882-3684 to speak to the office staff about busing. If they can not answer your question, they will pass you on to the Director of Operations.