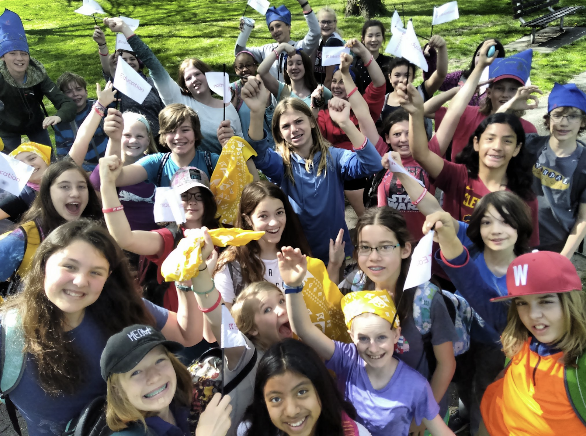 Lottery applications are now closed.
PPCS will be holding its annual enrollment lottery on Friday, March 31 at 10:00 a.m. To enter your student(s) in the lottery, please complete and submit an application. Applicants should receive a followup email with links to explore about our school and educational model. If you don't receive this confirmation email, please give us a call to make sure we've received your application.

Applications will be accepted until Thursday, March 30 at 10:00 a.m. Kindergarten applicants must be five years old by September 1. Families will receive an email with their enrollment status.

School tours will be held on February 24, March 10, and 29. All tours will be from 9:30 to 10:30 a.m. Friday tour attendees may arrive at 8:40 to attend a K-5 Community Circle before the tour. Please RSVP for the tour you'd like to attend by emailing your name, tour date and phone number to the office. Call 208-882-3684 with questions.
The tours last approximately an hour and are designed for parents. We appreciate parents making other arrangements for younger children.

Thank you for your interest in Palouse Prairie Charter School!