PPCS former teacher Bridget Berg and her 5th grade class from last year are currently featured on The World Wildlife Fund's website! Check it out to learn about their Sixth Mass Extinction expedition and see the students' amazing work which highlights the empowering of students through the EL Educational Model to be agents of change in their communities and the larger world. Proud of our students, Ms. Berg, and proud to be an ELeducation school!!
https://www.worldwildlife.org/pages/wild-classroom-spotlight

(From the WWF Website)
Palouse Prairie Charter School, a public charter school in Moscow, Idaho, utilizes "expeditions" to create meaningful, challenging, and joyful work for its students. Here, Bridget Berg, a former teacher at Palouse Prairie, reflects on last year's expedition led by her 5th grade class to deliver a sense of urgency to protect our planet's endangered species.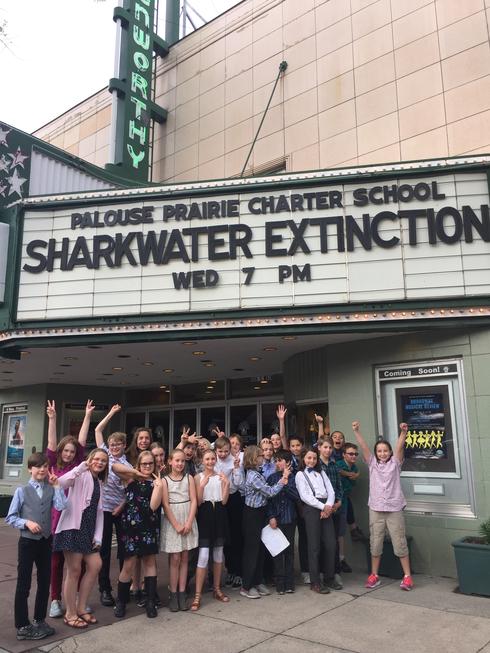 By Bridget Berg
The expeditionary learning method used by Palouse Prairie consists of long-term, in-depth, standards-based units that have strong real-world connections. My 5th grade students spent all semester on their expedition "The 6th Mass Extinction", becoming experts on the environment while recognizing that we are in the midst of a human-caused mass extinction. Students gathered a well-rounded understanding of why biodiversity is important and how everything is interconnected, often using WWF's website as a reference. After exploring climate change and other threats facing our environment, small groups became experts on a specific biome, including why their biome is at risk today. Group members then selected specific threatened species native to their biome that they would highlight in the final product of their expedition. The final product consisted of a moving two- or three-sentence voiced poem from the perspective of their species, as well as a watercolor visual of each species. After several weeks of peer-editing, revising, and rehearsal, the poetry and art came together in a powerful performance at a local theater called The Kenworthy.
As a teacher, it is important to bring the topic of conservation into the classroom because humans are at the center of the environmental crisis and young people stand to lose the most. You cannot learn about ecosystems, biodiversity, adaptations, and other biological topics, without also discussing the risks that all species and ecosystems are facing right now. In the wake of the IPCC report and the UN's declaration that one million species could go extinct in our lifetimes, now is the time to ensure that everyone is taking the importance of biodiversity to heart.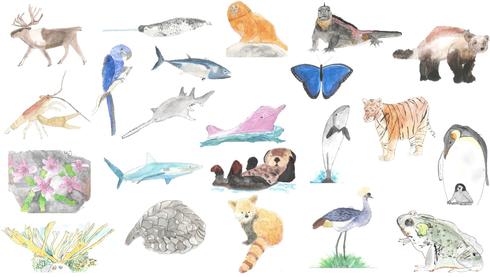 As the 5th-grade students learned more about the state of the world, it was incredibly important to me that they did not fall into apathy and the mindset of, "That's just the way things are", or "It's just too big of an issue." Instead of feeling defeated by their knowledge, through this project, students recognized the incredible power their voices can have and focused their passion into raising awareness about the situation. Their end-of-unit product was meant to help my students see that they can be leaders in the fight for a better world for all. When students see themselves as leaders and see that others are listening to their important words, they indeed have the power to change the world.