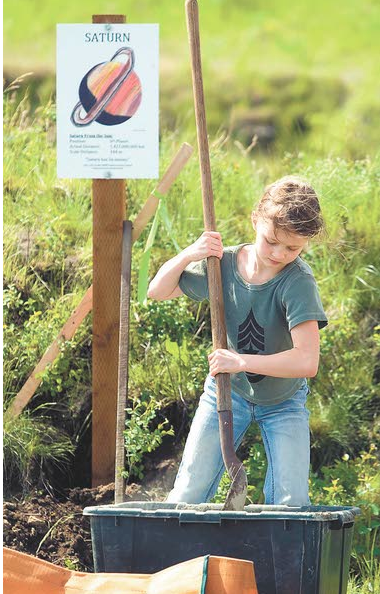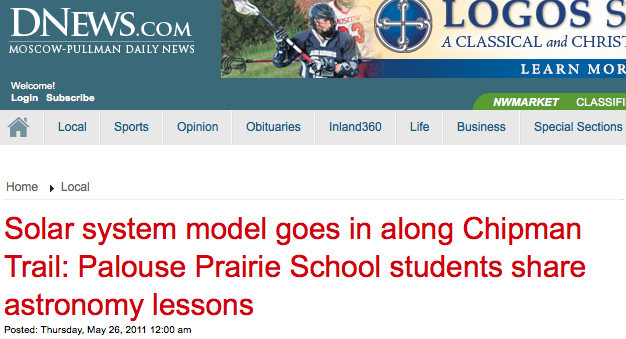 By Holly Bowen Daily News Staff Writer |
Bicyclists and pedestrians using the Bill Chipman Palouse Trail between its entry gate in Moscow and the Idaho state line can now take a journey through the solar system.
Third- and fourth-graders at Moscow's Palouse Prairie School of Expeditionary Learning spent a couple hours Wednesday installing informational signs along the trail. Each sign features a student illustration of a planet in addition to facts like its distance from the sun.