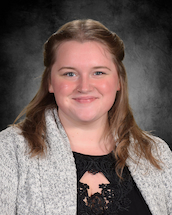 Savanna Kilborn
B.S. Education, University of Idaho
I am thrilled to officially join the PPCS team as a teacher! I am a recent graduate from the University of Idaho where I pursued teaching certification in K-8 Education and secondary English. During my undergrad, I ventured into additional studies that allowed me to explore English Language Learning, as well as courses specific to teaching neurodivergent learners. In 2019, I was connected to the PPCS team while completing a directed study focused on investigating sociocultural responsive school models and teaching practices in K-12 classrooms. I immediately fell in love with the school, became a substitute, and returned within a year to complete my student teaching internship with the Palouse Prairie Middle School!
Since then, I was invited to share my love of the Palouse with K-5 students at Virgil Phillips Farm where I co-taught my first sessions of nature-based learning. While I am a proud Moscow native, I've found that the Palouse provides me with endless opportunities for exploration and learning.
While away from school, I'm spending time with my people and dabbling in all sorts of hobbies—botany, geology, painting, reading, guitar, and so much more! My most favorite pass time is traveling and hiking with my fur-babies! If I'm not found in the water, I'm found in the hills!
I couldn't be more excited to begin my career with such an amazing crew!
Endorsements:
7010 All Subjects (K-8)
7120 6-12 English