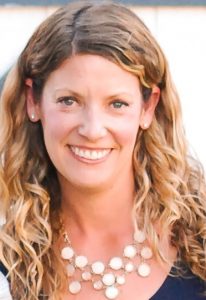 Sara Beggs
Ph.D. Education and Disabilities Studies, Chapman University
M.Ed. Special Education, Chapman University
B.S. Elementary & Special Education, Radford University
I have worked in the field of education for 19 years. Following nine years of elementary teaching experience, I moved to the District Office as an instructional specialist supporting teachers and students in curriculum, instruction, and intervention in grades pre-k through 12.I then accepted an administrative position as Coordinator of Inclusive Schooling. In this position I worked collaboratively with district administrators, site administrators, teachers, and families, to support students with and without disabilities in general education. After four years I realized how much I missed being on an elementary campus and became the proud Principal of an Elementary school. Throughout my career, I additionally taught courses at Chapman University in the Masters in Curriculum and Instruction department as well as the Masters in Special Education program. After growing up, living, and working in Southern California our family decided to follow our dreams and move to the Palouse. We are thrilled to join the PPCS community!
My deep-rooted philosophy and belief that all children can thrive and be successful in the education environment drives my passion to ensure a Multi-tiered System of Support for all students. I believe in using restorative practices to support positive behavior and problem-solving skills. I view a safe and collaborative school environment as key to a successful school culture. Partnerships with parents and community partners are essential components to that success.
Lastly and most importantly, I am a proud mother of two beautiful girls Charlotte (9), and Caroline (6). As a mom of school-age children, I am keenly aware of the importance of family involvement and the significance of the school community. During my free time, I enjoy outdoor activities and spending time with my daughters, husband Jeff, and our family pets. As the PPCS Executive Director, you can expect that I will be visible, accessible, and collaborative. I am looking forward to working together as partners in learning.