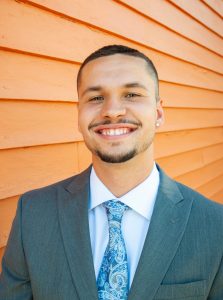 Benjamin Doucette
B.S. Secondary Education, Social Studies
M.Ed. Curriculum and Instruction
I grew up in a family of educators, my dad is a high school vice-principal, my stepmom is a preschool teacher, and my mom is a textile art teacher. So, naturally, I grew up wanting to pursue any career that was not teaching. As I became older however I realized that teaching encompasses everything that I am passionate about, service to my community and country, and being a positive influence in young people's lives. So, much to my younger self's chagrin, I began my journey as an educator at the University of Idaho.
I was lucky enough to find myself in Rebekka Boysen-Taylor's classroom during one of my practicums, and I came to value Palouse Prairie and the EL Education model. I stayed involved with the school through a research project I worked on with Rebekka, and eventually I did my student teaching with Greg Pierce. After going back to the University of Idaho to obtain my Master of Education, I find myself once again back at the school that helped shape me so much as an educator.
When I am not teaching, I enjoy running track, fly fishing, skiing, camping, and playing disc golf with my wife Kendra.
Endorsements:
7200 Social Studies (6-12)
7221 History (6-12)