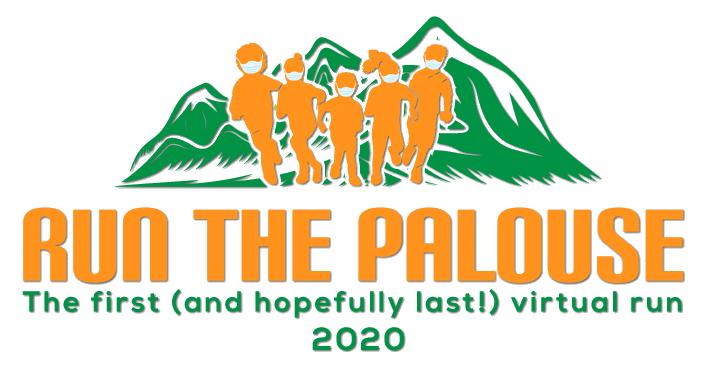 What is a Virtual Marathon?
A virtual race is a race that can be run (or walked) from any location you choose. You can run, jog, or walk on the road, on the trail, on the treadmill, or on the track – just as long as you're practicing proper social distancing. You get to run your own race, at your own pace! And if you'd like to shake it up, 30 minutes of any physical activity (walking, biking, jumping rope, playing basketball, etc.) counts as one mile!
How will it work?
Runners can choose to run the following distances.
5K (3.1 miles)
10K (6.2 miles)
Half Marathon (13.1 miles)
Full Marathon (26.2 miles)
You will log your miles on our handy-dandy mileage tracker (pdf download). You can run a little every day or save some or all of the run for the final day of the Virtual Marathon, June 28.
How do I sign up?
Register until May 31 on this page on the form below.


How much will it cost?

Race + T-Shirt: $35.00 includes a race bib with a number and a custom-made Run the Palouse t-shirt. Select your size when you register. T-shirts will be mailed to you (or dropped off) as soon as they are available.
Your race entry fee will put you in the drawing for a number of awesome prizes, Yeti ramblers and more!

Share the news!
This Virtual Run the Palouse is open to runners around the country and world! We'd love to sign up as many virtual runners as we can. Please share the sign up information and link on facebook or by email with family and friends.
Our Run the Palouse Facebook page will be the spot for you to see and share photos, route maps, view updates, training tips, and more! https://www.facebook.com/Run-The-Palouse-1428888664087798/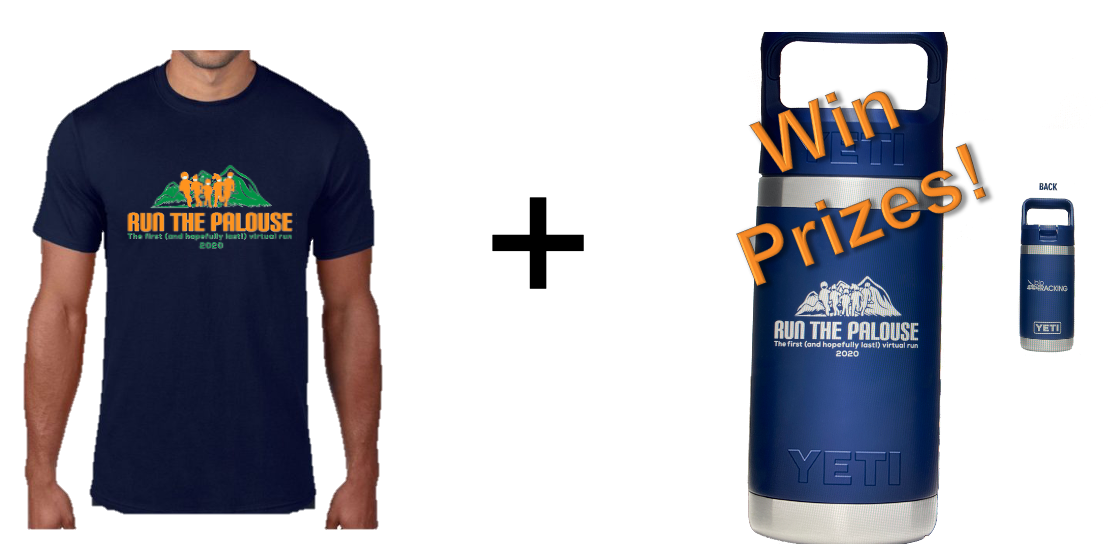 Please fill out your information and include any additional runner's names on the form below.
After you will submit your participant information you will be taken to the Payment page for payment and Tshirt size orders. Your entry fee will also include you in a number of prize drawings.