Building For The Future
A Campaign to Create a Permanent Home for Palouse Prairie Charter School
---
A New Home for Tomorrow's Leaders
At Palouse Prairie Charter School, we've proven that a school is much more than a building. In makeshift classrooms in a converted furniture store, we've built a vibrant and nurturing educational community, a place where students think critically, inquire for themselves, and push courageously to try new things. We have built a vibrant and nurturing educational community. It is a place where students think critically, inquire for themselves, and push courageously to try new things. We have made the most of our current facility over the past eight years, but now it's time to build a permanent home for this community of engaged learners and future leaders.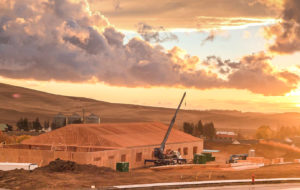 Our school is poised to put down roots as a center for authentic learning on the Palouse. We have signed a sale agreement for 3.25 acres of land on Powers Ave, adjacent to the Indian Hills Subdivision and Palouse River Dr. We have an ambitious plan to build a new school designed to inspire the next generation of community leaders, a place where students can exercise their bodies as well as their minds, gather as a community to share learning, and explore the natural world as an extension of the classroom.
The Right Time for a Bold Step
Through careful financial management, we have saved enough money to purchase 3.25 acres of land for the new campus. We have identified financing for the bulk of our building costs, and now only have to raise funds for a down payment of $400,000 so that we can ensure a responsible monthly mortgage and begin breaking ground.
One Time Donation
After you click on the donate button, please select what activity you would like your donation to go towards (e.g. Brick).
Recurring Donation
---
Be a Permanent Member of Our Crew. Leave a Legacy of Learning
Palouse Prairie Charter School is building a permanent facility on the beautiful Palouse. You can become part of our legacy of learning!  Leave your mark on our new school building and grounds with naming opportunities and engraved brick pavers. ​
Honor your family, current student or alumni, or business by naming a building, classroom, or outdoor space at our new school. Sponsored spaces will feature a naming plaque* to celebrate your commitment to a thriving learning environment for the children of the Palouse.
Naming Opportunities
Multipurpose Building ($50,000)
Science Lab ($15,000) reserved
Classrooms (9 @ $10,000 ea) 1 reserved
Playground Structure ($5,000)
School Garden ($2,500) reserved
Park Benches ( 4 benches @ $1,000 ea) reserved
Shade Trees (10 trees @ $750 ea)
Bike Racks ($750) reserved
*Exact design and location of naming plaques to be determined.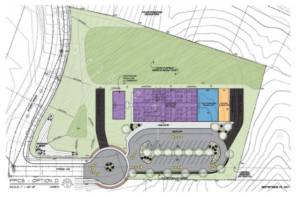 If you would like to purchase a naming opportunity, please contact Jeneille Branen, Executive Director at (208) 882-3684 or email jbranen@palouseprairieschool.org
---
Buy a Brick. Build a School.
You can be a part of our learning landscape with brick pavers engraved with names or inspirational messages.  The paver will be used in the path construction between the school and the multipurpose building and will lay the foundation for lifelong learning on the Palouse.
Each brick paver will be etched with your own personalized text and provide a permanent record of your generous gift!
$250  4×8 Brick with up to 3 lines of text (max of 20 characters per line)
$500  8×8 Brick with up to 6 lines of text (max of 20 characters per line)
---
Brick Order Form
---
For more information:
PPCS Case Statement
Building for the Future Pledge Letter
Donor Form