Electronic ballots for this year's PPCS Board election will be sent on June 1 to all eligible voters within the school community whose email addresses are on file at the school. If you did not receive a ballot link, please contact the election coordinator, Jeff Lonneker at jlonneker@palouseprairieschool.org and we will send you a unique link. The link is unique to your email address so it cannot be used more than once. 
The electronic ballot will allow you to vote for the Palouse Prairie Charter School Board of Directors. The election will be open between June 1 – June 6.   Your votes will be completely anonymous.  You can vote for up to three (3) candidates for election or reelection.  
2022 School Board Candidate Bios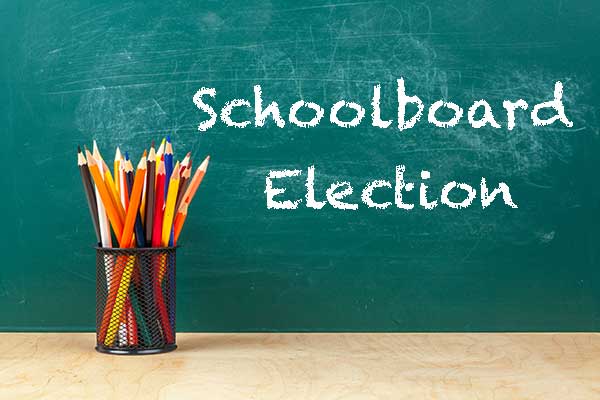 Hi, I'm Juan Bernardo Albaitero and I'm running for a second term on the Palouse Prairie Charter School board, where I've actively served for the past 3 years. I was born in Mexico City and raised in Cuernavaca. I met my future wife, Donna Felton, while on exchange in Idaho in 1988-89. I studied Archaeology at UDLA and had the opportunity to lead archaeology projects at Xochicalco and Tetimpa. I currently oversee my Veracruz rafting business long-distance, and often tinker on bikes at Paradise Creek Bicycles. When not busy being the most interesting dad in the world (see also: embarrassing) to Morgan (17), Amanda (15), and Mateo (10), or serving in some capacity at PPCS, you can bet I'm either on the water, on a mountain trail, or in the kitchen making ceviche and home brew.
What skills, experience, attributes, etc will you bring to the Board?
My dad was a civil engineer and I grew up observing and learning the end-to-end process of designing and building structures. This came in very handy during the preparation and installation of the school playground. In my career as an archaeologist I had experience writing grants and being very creative about maximizing grant funds. In addition to my professional skills, I also enjoy actively engaging with our students' families and support systems to foster a deep sense of community at PPCS.
Why do you want to serve as a Palouse Prairie Charter School board member?
I am fully supportive of the EL model and the CREW concept of active learning and exploration. PPCS attracts a diverse student population and offers unique opportunities for students to blossom. I am very happy to support our dedicated staff and look forward to the continued growth of the CREW.
What is your vision for the school?
I envision PPCS as a school of choice, where enrollment grows year-over-year to support the long-term financial sustainability of the school, and where the most talented teachers hope for the rare opportunity of a job opening. I see PPCS continuing its inclusive atmosphere, where every student is valued for their individuality and welcomed from the moment they first visit campus.
Thank you for considering reelecting me to a second term.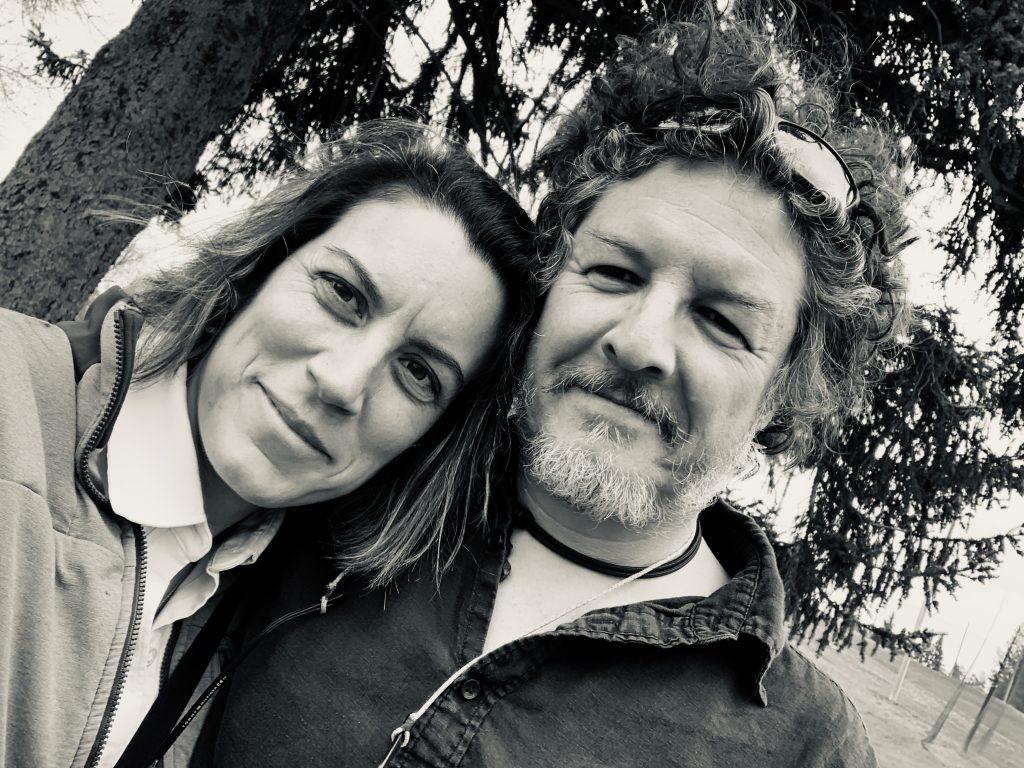 Hello! I'm Laura Heinse and I have a PhD in Natural Resources and Environmental Sciences from WSU and training in grant and budget writing and collaborative facilitation. My husband Robert and I have three children, a third-grade daughter at Palouse Prairie Charter School (PPCS) and four-year-old twins who should start at PPCS in a year. In the last year as a parent at PPCS, I have helped expand and connect our disability services with community resources, raised funds for our playground through social media, and set up an annual water monitoring program in the headwaters of Randall Flat Creek with the third-grade cohort.
Why do you want to serve as a Palouse Prairie Charter School board member?
My daughter has a unique disability called Williams Syndrome that allows her to learn most effectively from her peers. When we transitioned from the traditional education model to PPCS' expeditionary learning (EL) model, we saw incredible changes in her engagement and excitement around learning. As a charter school, PPCS is granted limited resources for disability support, but its human resources and culture are very valuable to both our neuro-atypical and typical kids. I would like to expand those resources and opportunities.
What skills, experience, attributes, etc will you bring to the Board?
I have experience with grant and budget writing and administration, program development, group facilitation, and disability advocacy. I currently work at University of Idaho, where I facilitate and write large federal grants and build funding for diversity, equity, and inclusion, especially around recruiting and retaining a diverse student cohort. I have also served on both the UI and WSU Lutheran Campus Ministry Boards.
What is your vision for the school?
I would like to help PPCS meet its EL objectives of providing opportunities for a diversity of students, to ensure that our children learn that our community benefits from an inclusive mindset. I would like to help ensure that we have the resources to competitively retain and support our high-quality staff, engage our community in our mission, and keep getting our kids outside!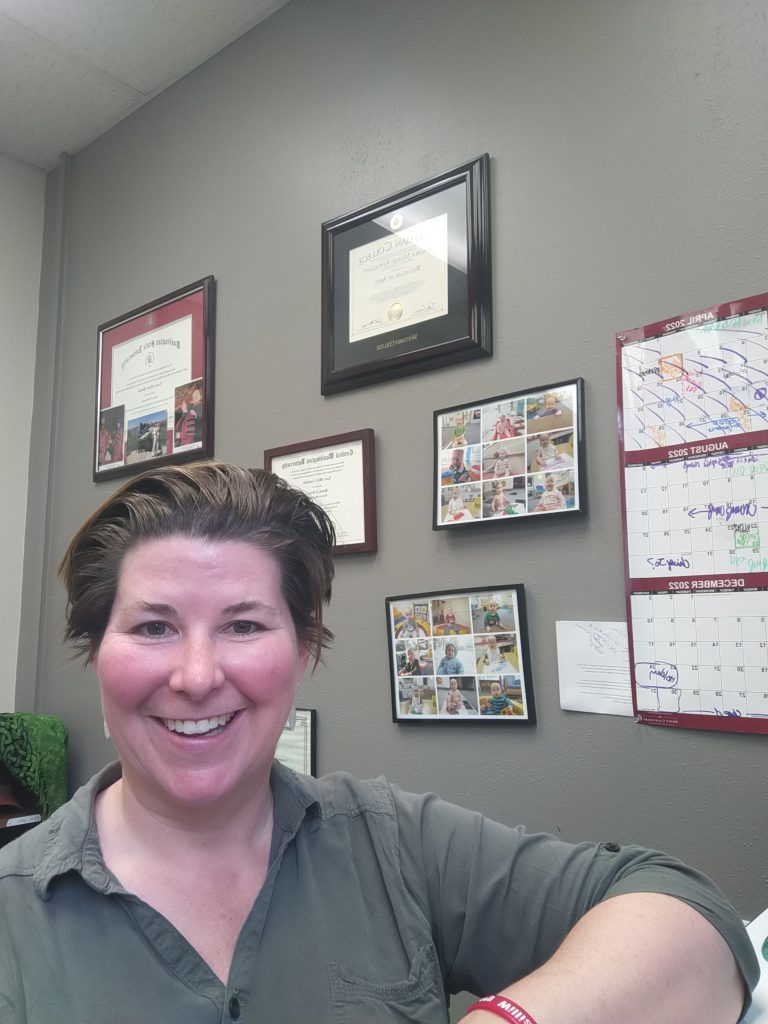 I spent my early years growing up, in the country, outside of Kooskia, Idaho. Growing up, I loved the outdoors, camping, horses, athletics, and band. I attended Clearwater Valley Schools and had phenomenal teachers that inspired me in so many ways. Teachers gave me confidence and encouraged my development. Teachers taught me hard work, dedication, and that I was capable of anything I set my mind to. I am forever grateful for the influential teachers in my life. They created in me a passion for life-long learning. My parents owned/operated a construction company, sporting goods store, gas station, and a restaurant. Through my experiences growing up, I learned the value of hard work. My first job was cleaning job sites for my dad for $1/hr as a kindergartner. That job developed over about 10 years to me managing and completing his painting jobs. I was also a waitress throughout high-school. I loved waiting tables. Service fields take a very special set of skills, including great communication, organization, and time management. After graduating high-school with honors, I started working as a bank teller. As a bank teller, I learned valuable organizational skills and communication skills. I later received a seasonal wild land fire-fighting job for the US Forest Service. This was one of my favorite jobs. I worked as a fire-fighter for 5 summers. While fighting fire in the summers, I was also attending Idaho State University during the school year. At Idaho State University I studied many sciences and specialized in pharmaceutical science. In 2006 I married my husband, Ben, and in 2008 I graduated from ISU with a doctorate degree in pharmacy. We moved to Moscow in 2008 and I began working at Gritman Medical Center. I have continued to work there for the last 14 years as a clinical pharmacist. In 2010 our oldest son was born. Becoming a mom was the greatest accomplishment of my entire life (aside from marrying my husband). In 2011 our second son was born, and in 2014 our daughter completed our family. My husband works for Brown Farms and is very involved in coaching and mentoring kids. My husband, I, and our kids have a passion for boating, camping, being in the outdoors, and spending time together. We love to travel and explore everything around us, near and far. We have also been involved in various volunteer/service projects in our community and LC Valley. My husband's and my primary goal is to raise kids that are good people, that are kind, and that value the service of others.
Why do you want to serve as a PPCS Board Member?
I have felt so very privileged that my kids are attending PPCS. It is an amazing school with so many opportunities for kids. With the privilege of my kids attending PPCS, comes a responsibility to help maintain its many qualities, retain its hugely valuable assets (i.e. phenomenal teachers and staff), and further develop opportunities for future improvements, advancement of the EL model, and community environment.
What skills, experience, attributes, etc will you bring to the Board?
I believe the most valuable assets that I would bring to the PPCS School Board are: team work, dedication, hard work, accountability, responsibility, kindness, understanding, open-mindedness, the ability to look at situations from other's viewpoint, communication skills, confidentiality, fiscal-soundness, leadership, and training in crucial conversations. I would be skilled at looking at situations from the outside and making decisions that are best for the whole school. I am also on the General Members Board at Gritman Medical Center and will bring experience from that opportunity.
What is your vision for the school?
I would like to continue and further develop opportunities for EL based learning. The EL learning model is so special and it is really what sets PPCS apart in my opinion. I would like to promote the teaching of perseverance, imagination, self-discovery, kindness, community, and help children reach their full potential, discover their passions, and become life-long learners and contributors to our communities. I am passionate about giving all kids opportunities. I would also like to have a positive work environment for teachers/staff and a good work-life balance for all employees. I feel the PPCS school board opportunity is really an opportunity to bring the voice of parents, students, and teachers to the table, to help guide the decisions that best serve our school and community as a whole.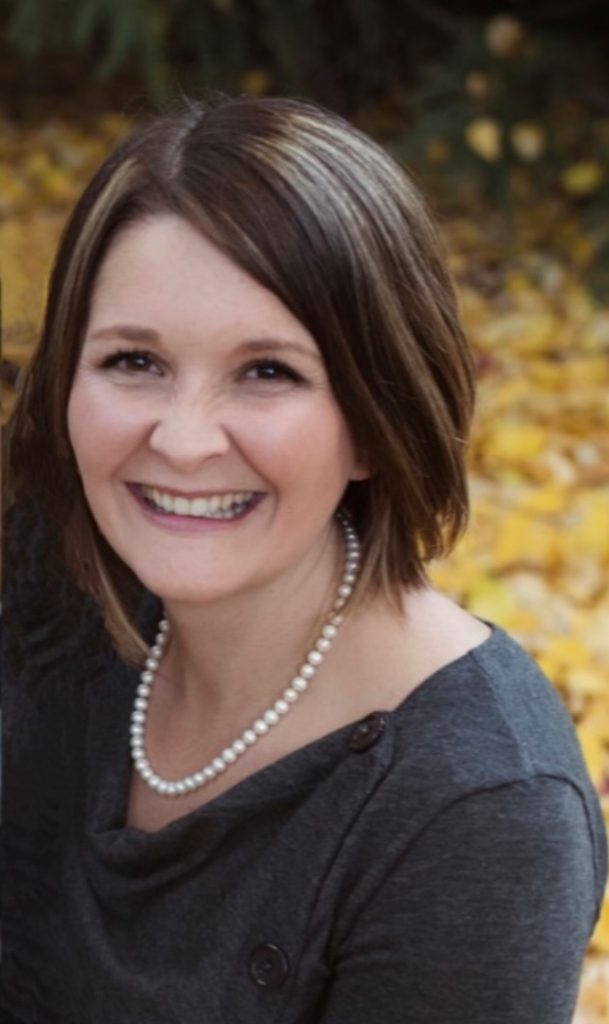 My name is Joshua Hust. I am a substitute teacher and graduate student pursuing my Master's of Fine Art at the University of Idaho. I have served as a substitute teacher for elementary, middle and high schools throughout Moscow, including Palouse Prairie Charter School. My daughters have been enrolled at PPCS for the past four years, and both will be in the middle school next year. I am a firm believer in the power of the experiential learning model and in Palouse Prairie's mission. Please consider me for a member of the PPCS school board. As a board member, I will support the experiential pedagogy that sets PPCS apart from other schools in our region. I hope to help grow the middle school enrollment, and I look forward to helping the current board consider new opportunities that will support diversity, equity and inclusion in the school. I grew up in the forests of eastern Oregon in a log cabin without electricity or running water. I hold a Bachelor's of Science degree in psychology and a Bachelor's of Fine Arts in sculpture. I hope to graduate with my MFA in December 2022. In my spare time, I enjoy fishing, cooking, creating art, and listening to audio books with my wife Stacey, and my daughters Prairie and Azalea.